Expert in Saudi Arabia visa services since 2003, VisaHQ is a private visa agency, not affiliated with the government of Saudi Arabia. VisaHQ provides expediting services for visa to Saudi Arabia and charges a service fee. See how we compare in the 90 seconds

Saudi Arabia
visa
Choose a visa type
Business visa up to 90 days

required

Business visa up to 180 days

required

Business visa up to 1 year

required

Business visa up to 2 years

required

Family visit visa up to 2 years

required

Family visit visa up to 1 year

required

Family visit visa up to 180 days

required

Family visit visa up to 90 days

required
A visa is required for this destination.
Unfortunately, at this time VisaHQ does not provide service for
<b>A visa</b> is <b>not required</b> for this destination.
Unfortunately, at this time VisaHQ does not provide service for Business visa
Additional steps you may take:
Check the current validity of your passport and the availability of blank visa pages


Contact the nearest embassy or consulate of Saudi Arabia

Take advantage of our extensive embassy and consular database to find the nearest one. Upon contacting the embassy confirm the required documents, the time it takes to process the visa and whether the consulate accepts applications by mail.


Additional information
Your documents
are safe with VisaHQ
All passports are
covered for up to
500
We take our job seriously. All passports that are submitted to VisaHQ for processing are covered for up to $500 against any loss or damage. If you choose FedEx when applying online, we will even cover your passport in transit to us and from us to you.
Your peace of mind is our greatest reward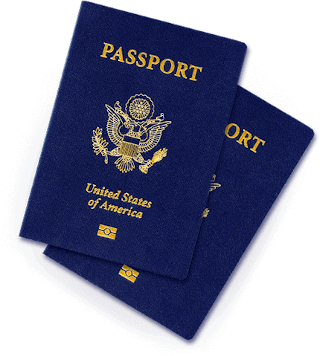 Find us near you
To apply for Saudi Arabia visa in
Frequently Asked Questions about Saudi Arabia visa
Saudi Arabia Embassy list in United States of America
Everything you need to manage Saudi Arabia visa application in one place. Fast forward your application process for visa to Saudi Arabia
Reduce your Saudi Arabia visa application to 3 simple steps: print, sign and ship (inbound and return shipping labels are generated automatically)
Apply for several visas at once automatically, no need to enter repetitive information
Upload and reuse your digital photographs without ever needing a printer
Get immediate expert assistance while applying online shall you have any questions
Enjoy transparent processing with real-time status updates and full tracking
Work with the most reliable and knowledgeable team of people who power this system
VisaHQ for visa for Saudi Arabia is simple, intuitive and made for travelers
One-and-Done Application Form
We will never ask you to enter repetitive information. All data you entered is securely stored for future use, even if you apply for a different visa. This is the last visa for Saudi Arabia application form you will ever see and it takes a breeze to use it.
Efficient and Secure Ecosystem
Everything from start to finish is done on our website. Our system error-proofs the visa to Saudi Arabia application as you go with additional review by visa agents. No redirects to external websites, no time and no paper to waste.
Built and Powered by Frequent Travelers
No technology in the world can replace human touch. We treat every single visa for Saudi Arabia application like our own. The only disruption of our seamless service for you would be real-time status updates.
I am a Travel Ninja. Why should I hire VisaHQ to apply for visa for Saudi Arabia online?
We enable you to apply online, guide you through the application process, answer questions, error proof the application according to Saudi Arabia visa requirements, navigate traffic while hand-delivering your documents to the Embassy, look for parking, stand in lines, keep you informed, pick up the passport when the visa is ready, insure that the visa is correct, courier the documents back in time for your trip, and it all feels great
Because it's mission critical